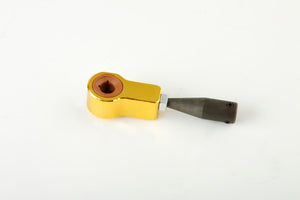 Shifter Linkage Upgrade - Schnell Performance
996 Models, Boxster & Cayman, Shifter Linkage Upgrade By Schnell Performance

The Schnell Billet Shift Linkage is a replacement shifter linkage for the, failure prone, plastic 996TT, 996, 997, 997TT, GT2, GT3, Boxster & Cayman shift mechanisms. The OEM Plastic linkage supplied by Porsche will eventually degrade to the point of failure and leave you stranded! Very simple installation will have you back on the road quickly. The Schnell Billet Aluminum & Nylon linkage is far stronger than the plastic OEM Linkage, providing you with years of trouble free use, and this is a must for track cars.