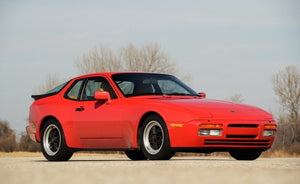 944 Porsche Work Shop Service Manual Porsche 944/ Turbo - Download
Porsche 944 Turbo Work Shop Manual. This Download is a complete and comprehensive guide and set of directions to all elements of servicing, repair and installations on the Porsche 944 / Turbo.
This download is free of Viruses, Trojans and Spyware, that many of the free manuals on the web may contain. Download in confidence here at Das Nine.